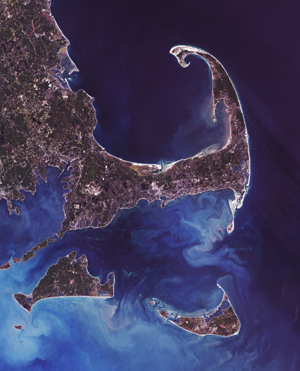 Player Resources
Player Information and Links
---
House Rules and Character Creation Information
The Rage Across the Cape House Rules, and guidelines for Character Creation and Progression are located on our forums. Please note that a forums account is required only if you wish to ask a question in the Rules Discussion forums.
By-Laws
Character Creation
Character Progression
House Rules
---
Current Lunar Phase
Keep in mind when posting on the forums, that the "current" lunar phase on the date of your post, may not be the current lunar phase as of the date the scene actually began and is taking place.
New Moon/No Moon:

Ragabash

(Trickster)

Crescent Moon:

Theurge

(Seer)

Half Moon:

Philodox

(Judge)

Gibbous Moon:

Galliard

(Moon Dancer)

Full Moon:

Ahroun

(Warrior)
---
New England Area Games and Events
The following are the New England area games and events which may be of particular interest to our players. Although we specifically schedule opposite our closest Garou neighbor, Hidden Flame, we are unable to schedule around all of the games below. Please see the respective games' websites for more information.
---
OWbN Changing Breeds Coordinator Team:
The Changing Breeds Coordinator for the 2016-2017 term is Curt Goble. Curt may be reached at
changingbreedscoord@gmail.com
. Additionally, a listing of Curt's Sub-coordinators may be found on the
One World by Night website
.
---
Tribal Lists for Garou-OWbN:
In-Character email lists have been created to better facilitate inter-chronicle interaction. To sign up for the lists appropriate to your character, please complete
this form
. Once complete, the Changing Breeds List Moderator Team will verify your information with the RAtC Staff and add you to the appropriate breed, tribe, and auspice In-Character lists.
Membership in the Changing Breeds Out-of-Character list is open. You may join the list by
requesting so here
.
---
Social Media Groups:
Several social media groups exist, mostly on Facebook. Some of the more popular, current groups are listed below:
---
Tribal and Genre Packets:
Resources exist for players, in the form of non-binding "packets", which contain much pertinent historical and current information regarding the various Genres, Tribes, etc. These are available for review, should you wish. Please let a storyteller know if you wish to review the applicable packets for your character.
---
Donating to RAtC:
There's no getting around it: the economy sucks and money is tight for everyone, but RAtC still incurs a number of expenses from month-to-month, including (but not limited to) web hosting, character sheets/supplies and site fees. These costs do add up over time and place an undue burden on the game staff, who work very hard to provide a quality experience for all who chose to particiapte.
Rage Across the Cape remains an entirely free game for all participants, however any and all donations to cover costs are greatly appreciated. All monies collected are held in an operating account for the game, and are used strictly to cover the costs that directly benefit the game and it's players. Excess funds over and above monthly operating costs will be utilized toward the ongoing purchase of supplies, props and equipment (as the budget allows) to further enhance the RAtC Experience.
RAtC realizes that the financial situation of each player is unique, but every little bit helps! All players are encouraged to contribute at whatever level is reasonable in their particular situation. Help support the game you love!
Donating is simple. By clicking the "Donate" button below, you will be directed to our PayPal online payment center, where you will be able to donate securely by either logging-in to your PayPal account (if you have one), or by using your credit or debit card, through the PayPal interface.
Thank you for your support of Rage Across the Cape!
Players who wish to donate via cash or check may speak with a Storyteller at game.
---